Gratis en snelle leveringen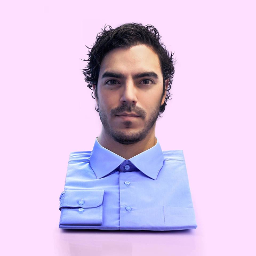 Paul Fuentes
Paul Fuentes is a surrealist artist who makes funny creations with everyday objects into surreal, and colorful compositions. He uses animals, food and objects with a contemporary perspective and pastel-coloured backgrounds that give life to his minimal depictions of modern pop designs.
https://www.instagram.com/paulfuentes_design/
Je winkelwagen is vol.
Helaas kan onze winkelwagen maximaal 100 verschillende items aan. Maak a.u.b. een nieuwe bestelopdracht aan of neem contact op met onze klantenservice als je meer items zou willen toevoegen.
Cookies
Je een aangename ervaring bezorgen op onze website is onze top prioriteit en we maken gebruik van cookies om dit mogelijk te maken. Is dit oké voor jou?
Cookies zijn handige stukjes gegevens die ervoor zorgen dat onze site goed werkt. Sommige zijn noodzakelijk, andere helpen ons jou een betere en meer persoonlijke ervaring te bieden.
Lees ons voor meer informatie.