Gratis en snelle leveringen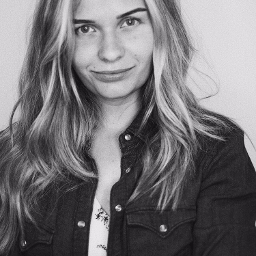 Julia Kropovinska
Julia Kropovinska is a freelance illustrator based in New York City, United States. Many customers have been working with her for many years, creating patterns for bedding, packaging, textiles, ceramics, illustrations for books, magazines, postcards and posters. Julia's work can be seen around the world - from organic honey packaging in Australia to children's books in America. The basis of Julia's work is animals and botanical motifs, the technique of which distinguishes her work from anyone else. In her work, she uses several materials to thoroughly elaborate all elements and to give details a special character. This diligent work ultimately leads to a unique result. The main materials for her work are watercolor, watercolor pencils, which, together with a detailed digital refinement, allow to use illustrations for printing large sizes and on any materials. The main feature in the drawing for Julia is the purity of watercolor, which is so difficult to achieve, the harmony of color and the creation of unique images for the characters.
http://kropovinskaya.com/
Je winkelwagen is vol.
Helaas kan onze winkelwagen maximaal 100 verschillende items aan. Maak a.u.b. een nieuwe bestelopdracht aan of neem contact op met onze klantenservice als je meer items zou willen toevoegen.
Cookies
Je een aangename ervaring bezorgen op onze website is onze top prioriteit en we maken gebruik van cookies om dit mogelijk te maken. Is dit oké voor jou?
Cookies zijn handige stukjes gegevens die ervoor zorgen dat onze site goed werkt. Sommige zijn noodzakelijk, andere helpen ons jou een betere en meer persoonlijke ervaring te bieden.
Lees ons voor meer informatie.